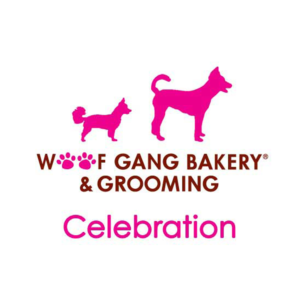 Open hours:
9A-9P Monday-Saturday, 10A-6P Sunday
Contact information:
321-939-BAKE (2253)
671 Front Street, Suite 120 Celebration, FL
Website:
Woof Gang Bakery & Grooming
Woof Gang Bakery & Grooming offers the highest quality pet retail and grooming services available. It is our passion to provide products that enhance the well-being, health and happiness of beloved pets. We carry a wide variety of healthy, specialty food and treats as well as quality toys, stylish collars & leads, grooming products, apparel and so much more! 
Call today to book your pet an appointment in our full service grooming salon!
Follow us on Facebook and Instagram for deals and updates: @wgbcelebration
#woofgangbakery to feature your pet!