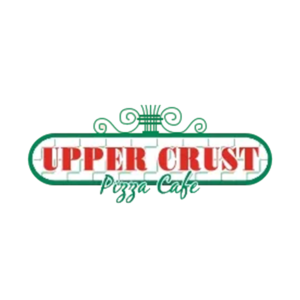 Open hours:
11A-9P Sunday-Thursday, 11A-10P Friday-Saturday
Contact information:
407-566-1221
606 Market Street, Suite 160 Celebration, FL
Website:
Upper Crust Pizza
Upper Crust Pizza is a Family Owned and operated Independent Pizzeria, owned by the Proffer Family for over 10 years, where we instill a safe and healthy atmosphere, where every pizza lover is met with an experience as if they've never left  home!
Our pizza is an authentic NY Style Neapolitano thin crust. Our Pies are cooked crispy on the bottom so you hear that snap when you fold your slice in half!  We also have a Gluten Free,  a Sicilian Pizza, and we have a variety of Pies that we Sell by the Slice.
At Upper Crust we make or dough & sauce fresh daily on premises, using only the highest quality ingredients, adding more toppings, fresh hand cut meats and veges, and three of our finest chosen secret mozzarella cheese blends, with Kiss of added Buffalo Milk Premium Cheese.
Upper Crust loves our fellow Celebration, FL residents and our guests from all over the country! Sign up for our email list and stay connected with @uppercrustpizzacafe, as we send out deals often out of appreciation for you!