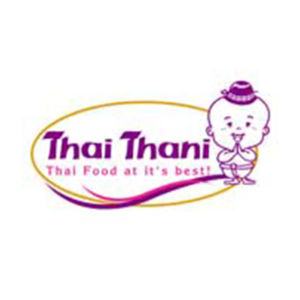 Open hours:
11:30-10P Sunday-Thursday, 12P-11:00P Friday-Saturday
Contact information:
407-566-9444
600 Market Street, Suite 100 Celebration, FL
Website:
Thai Thani Restaurant
Thai Thani Restaurant was established by a retired Deputy Permanent Secretary of the Thai Ministry of Commerce. The restaurant was opened to enhance the Thai Government policy to promote Thai food as a leading cuisine of the world.
Accordingly Thai Thani Restaurant's attach great importance on the authentic taste of Thai food, Thai traditional decors, and above all, the warm and hospitable Thai culture. Thai culture will be all around you the moment you step in the restaurant. Thai Thani Restaurant's plan to establish itself as a leading food chain with many branches in America and Europe.
Thai cuisine is the national cuisine of Thailand
Thai cooking places emphasis on lightly prepared dishes with strong aromatic components and a spicy edge. Thai chef McDang characterizes Thai food as demonstrating "intricacy; attention to detail; texture; color; taste; and the use of ingredients with medicinal benefits, as well as good flavor", as well as care being given to the food's appearance, smell and context. Australian chef David Thompson,, an expert on Thai food, observes that unlike many other cuisines, Thai cooking rejects simplicity and is about "…the juggling of disparate elements to create a harmonious finish"