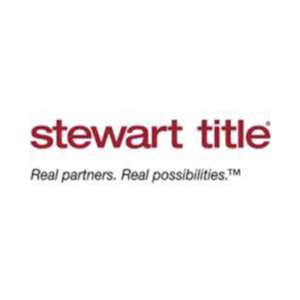 Open hours:
Mon-Friday 8:30 a.m.-5:00 p.m. Saturday-Sunday CLOSED
Contact information:
407-964-3551
720 Celebration Avenue, Suite 150 Celebration, FL
Website:
Stewart Title
Stewart knows how to take the worry out of title insurance and make closings a wonderful experience for everyone involved. We understand the ins and outs of title insurance in this market, and how to get deals done and make you happy.
We look at every interaction with you as a chance to build a long, mutually beneficial relationship – every phone call, every face-to-face meeting, every email and every click on a web page. It's our people that make the difference. We'd really like the opportunity to get to know you.
Our Celebration team has more than 45 years of experience in real estate. Amanda Hobbs, our branch manager, a licensed title insurance agent and an escrow officer. You may contact Amanda at [email protected]. Rhonda Owen is our Central Florida Sales Manager. Contact Rhonda at [email protected] or 407.729.4144 to learn how we do business differently and why we are the right people to work with you.
Your trusted real estate services provider
At Stewart, we believe in building strong relationships, which are the cornerstone of every transaction. Every day, our loyal associates work hard to enable and protect real estate ownership for our residential and commercial customers – and Stewart has been doing so for well over a century.
Our company began in Galveston, Texas, in 1893, and has grown into one of the largest real estate service companies in the industry. Over the years, one thing that's remained constant is our commitment to innovating and improving ourselves to meet the needs of our customers and the ever-changing market. Stewart is prepared for the future. Our deliberate and steady growth enables us to continue innovating and developing new solutions that will help us better serve our customers.
CTA: Learn more about how we can move you forward at stewart.com