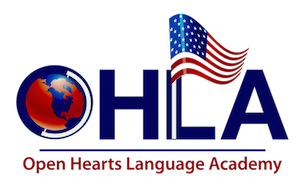 Open hours:
Opening Soon
Contact information:
(305) 379-4027
715 Bloom Street; Suite 200 Celebration, FL
Website:
OHLA
Award Winning English Courses
OHLA is an Award Winning language school with 20 years of experience in the field, welcoming students from over 70 different countries.
OHLA is a leading language school in Miami and Orlando, and the recipient of several academic awards for excellence.
Students from over 70 nationalities
40+ University Partners
Locations in Miami, Orlando, and Celebration

20 years of experience
Best language school in Miami 8 years in a row
No TOEFL or IELTS required to enter University
ESL Scholarships of up to 24 Weeks for University Bound  Students
OHLA uses a skills-based curriculum, focused specifically on developing necessary linguistic skills in five major areas: Reading, writing, listening, speaking and grammar.
We, at OHLA, know that the best way to develop these skills is to do it in a "natural" way, the same way we all learned our native languages.
We believe that languages are not meant to be memorized, but rather to be used and practiced on a daily basis, in order to maintain continuity and master it in a lesser amount of time.
---
---
To learn and master the English language, it is necessary not to view it as a step-by-step approach, but rather as a continuous and progressive process, where international students are continuously challenged accordingly as they go through their levels of language study.
Languages are continuously learned and improved upon, the same way in which we are always learning and improving our native languages. The main reason for this is that languages are always evolving; just like everything else we see or experience in life.
An Achievement Scale is a set of descriptions of the language skills that you can expect to attain during your time at OHLA. Each level in the scale describes a stage in your development of competence.