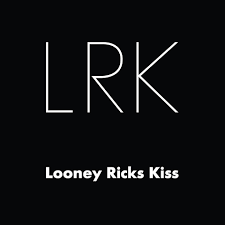 Open hours:
Weekdays 8:30 AM-5:30 PM
Contact information:
(407) 566-2575
671 Frotn Street, Suite 210, Celebration, FL
Website:
Looney Ricks Kiss
Our Firm
Constantly looking beyond a singular style or theory, LRK's team of 100 architects and staff working in eight offices is one of the most respected full-service architectural, planning, environmental and interior design firms in the United States.
LRK listens to clients' expectations, recognizes the market, understands the user and acknowledges a reverence for place. Projects are executed with passion. Architectural excellence is a given. An enhanced quality of life is the end result.
Memorable Places to Live, Work and Play
Striving to serve the needs of clients through a sophisticated yet common-sense approach, LRK combines creativity and cost effectiveness in every project. The firm merges the boundaries between building uses, building types and design disciplines. By skillfully combining forms and functions with an understanding of how people will use the specific space, structure or neighborhood, LRK creates memorable places with an appropriate identity and connection to the surroundings.
LRK encourages clients to participate in the programming and design process, from private homeowners to major corporate executives to myriad stakeholders. The results are holistic solutions that meet the desires and demands of these diverse clients and enhance the quality of life in every environment.
For town planning, environmental and urban design projects, the firm actively engages government officials, business leaders and local citizens throughout the various phases of the design process. Within the firm, projects undergo intensive critique and refinement through an ongoing and open review process. This participatory spirit in the office combined with outreach to the community reflects the original vision of the founding principals and the collective philosophical approach of the firm.
LRK's sophisticated multidisciplinary approach, responsibility to clients and commitment to design quality have resulted in a portfolio of accomplished and award-winning homes, corporate headquarters, civic buildings, sports facilities, traditional neighborhoods and downtown revitalizations.
LRK creates memorable places to live, work and play.