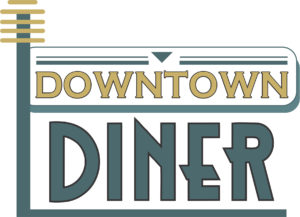 Open hours:
7:00 AM- 7:00 PM Daily
Contact information:
407-566-8696
701 Front Street
Celebration, FL 34747
Website:

n 2021, the same family that opened the Celebration Town Tavern (The Whooley-Bona family) 20 years ago, re-opened the shuttered doors of the community's Diner– knowing the town wanted it's local Breakfast spot back; thus giving birth to the Downtown Diner in Celebration.
Fast forward to January 1st, 2023, the same family that has given so much of their heart to this beautiful town over the years, blessed a family by giving them the opportunity to live their dream of owning their own restaurant in Celebration; The Perez Family. Adrian Perez, who started as a bus boy, has spent over 15 years in the corporate industry, and had previously worked his way to tremendous success as a managing partner in a concept that focused on Breakfast. Alongside Courtney Perez, who prior to the Diner was a substitute teacher at the Celebration K-8 school, the two are now on a path to build their legacy, together in the restaurant business. Building on what was already amazing, the Downtown Diner has been given a "Modern/Retro" feel, bringing in Décor and music from the 80's and 90's, the Perez family is committed to providing Great Hospitality, Great Food and most importantly GREAT VIBES in the heart of Celebration Florida with a unique Diner Experience. Wether it be…
"Sunday Funday" – Every Third Sunday of the month the whole

Diner

family ditches their traditional uniforms in favor of a "themed day" that gives 20% off to any guest who participates.
"Weekly Dinner Special" – Each week the

Diner

features a "Specialty Burger" that is created either by our team members or through our guest suggestions (available from 2pm-7pm)
"Not so Secret Menu Items" – Specialty menu items that are not listed on our menu- but can be discovered if you ask in the

diner

OR-
You can find ALL of the information above by stalking us on our social medias!