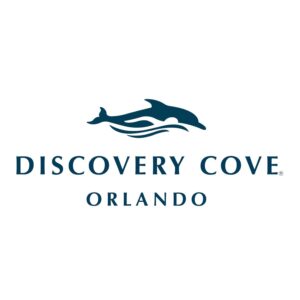 Open hours:
Check-in Begins at 7:15 AM.; hours vary by season
Contact information:
(407) 513-4600
6000 Discovery Cove Way
Orlando, FL 32821
Website:
Discovery Cove
Voted #1 Best Theme Park in Orlando by USA Today 10Best, Discovery Cove is an all-inclusive day resort where you will enjoy a one-of-a-kind opportunity to swim with dolphins, snorkel among thousands of tropical fish and rays in The Grand Reef, hand-feed hundreds of exotic birds in Explorer's Aviary, encounter playful otters and curious marmosets as you explore the turquoise waters of Freshwater Oasis. Looking to wind down? Relax in tropical lagoons at Serenity Bay surrounded by lush landscaping, then float through a beautiful cave as Wind-Away River takes you through rainforest-like environments, through our free-flight aviary and past stunning waterfalls. Experience the most exciting animal encounters the world has to offer in a breathtaking tropical atmosphere.
Your all-inclusive day includes a freshly prepared breakfast, gourmet lunch, plus endless snacks and beverages (including beer and wine for guests 21 and older). Additional all-inclusive amenities include lockers, animal-safe sunscreen, towels, wetsuits, snorkel gear and free parking.
Shower facilities stocked with soap, shampoo, conditioner, and blow dryers are also complimentary.
Reservations are required; daily attendance is limited to ensure every guest feels like a VIP. Guests are greeted at a luxurious reception center and proceed down a nature walk for their day of discovery.
Ready to Plan Your Escape to Paradise? Hurry, Reservations are Limited.

Live in Florida?   Book by Clicking HERE
Live Outside Florida? Book by Clicking HERE