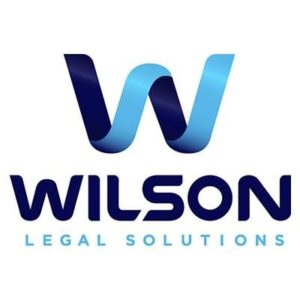 Open hours:
call for hours
Contact information:
(484) 422-0019
610 Sycamore St. Suite 215, Celebration, FL
Website:
Wilson Legal Solutions
Our mission is simple. We want to help our clients succeed.
Wilson Legal Solutions is synonymous with excellence in systems, projects, and business information solutions. We're a leading provider of software and services that help law firms and professional services organizations improve business performance. Wilson is certified to provide services for all Intapp products, a certified implementation partner for Thomson Reuters Elite, a preferred implementation partner for American LegalNet, and is an Alliance & Affinity Partner with Information Technology Alliance (ITA).
Our software makes it easier for firms to access and analyze data that drives profitability and performance, streamline proforma collaboration and workflow, and generate conflicts reports with greater speed and ease. We apply our expertise to support firms throughout the lifecycle of practice management and business intelligence software. Our mission is simple. We want to help you succeed.
Fast Facts About Wilson
Wilson has helped more than 700 firms accomplish mission-critical initiatives and resolve some of their trickiest technology dilemmas.
We are leading the charge in applying advanced business intelligence techniques to data beyond traditional practice management systems to tackle the challenges of modern performance management.
We apply our information and workflow expertise to the development of standalone business applications like the recently introduced and wildly popular Wilson Proforma Tracker.
We're the only BI specialist provider who is also a certified services partner to industry-leading application vendors like Elite and Intapp.
We operate from seven offices across the United States, Canada, and the UK.
Our History
Our history began in 1987 when Bruce Wilson launched Wilson Technology, a custom legal software provider. In 2005, Wilson Technology was acquired by Thomson Elite, and key members of Wilson's team became responsible for Elite's newly formed business intelligence segment. As the impact of the Great Recession reached the legal community, many firms began downsizing internal resources, creating demand for software services. Thus, Wilson Legal Solutions was launched in 2009.
Since its beginning, Wilson Legal Solutions has grown steadily, bringing together many of Wilson Technology's original team with valued members of the legal technology community. It is now one of the industry's most respected software and services companies. Key members of Wilson's leadership team drive the company's ongoing evolution, resulting in the introduction of new products and services tailored to the needs of firms today. As those needs change, Wilson will continue to change as well to uphold our mission to help our clients succeed.