Celebration Kicks off 12th  Annual Oktoberfest with Falling Leaves on October 19th and 20th  
On October 19th and 20th , Celebration Town Center transforms before your very eyes as the falling leaves of the season drop on Market Street in the Fall Festival known as Oktoberfest. Listen for the rustling of leaves, relax by the lakeside and rock your troubles away, and enjoy the live music with family and friends in this one-of-a-kind themed extravaganza.
On Friday October 19th,    Oktoberfest will be celebrated in the old-world German tradition featuring the sounds of Dan Witucki & Heimatland Musikanten. Come join in on the interactive live show featuring everything from yodeling to crowd sing-a-long fun.
Then, come back on October 20th as Celebration Town Center will celebrate "Rocktoberfest". Featuring Central Florida's own Lovestruck Robot with opening act, international recording artist and America's Got Talent finalist-Carly Jo Jackson. Town Center will be the place to be to usher in Fall. It's the coolest family-friendly Oktoberfest in the Southeast, so don't miss it.
Hop on a hayride, dance to terrific live music, or just stroll and enjoy the crisp fall air and enjoy the great savings at the lakeside promenade.
Leaves fall daily at 7:00, 8:00, and 9:00 PM.
Parking and Admission are FREE!!!
There is something for everyone at this one of a kind Fall Festival presented by Lexin and sponsored in part by Sam Adams, Axis Magazine, The Celebration Town Tavern, and Experience Kissimmee.
Come early, Stay Late, and have fun at Celebration's 12th Annual Oktoberfest!!!!
October 19th    Schedule
5:30 PM    DJ Tami Begins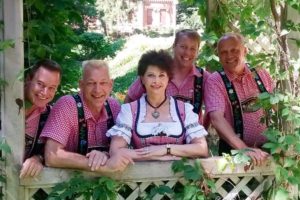 6:10-7:00 PM Dan Witucki & Heimatland Musikanten
7:00 PM Leaves Fall
7:15-8:00 PM Dan Witucki & Heimatland Musikanten
8:00 PM Leaves Fall
8:15-9:00 PM Dan Witucki & Heimatland Musikanten
9:00 PM Leaves Fall
9:15-10:00 PM Dan Witucki & Heimatland Musikanten
10:00 PM Event Ends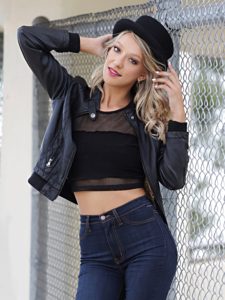 October 20th   Schedule
5:00 PM DJ Tami Begins
5:30-7:00 PM  Carly Jo Jackson
7:00 PM Leaves Fall
7:15-8:00 PM Lovestruck Robot
8:00 PM Leaves Fall
8:15-9:00 PM Lovestruck Robot
9:00 PM Leaves Fall
9:15-10:30 PM Lovestruck Robot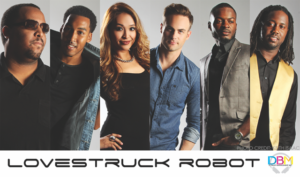 10:30 PM Event Ends